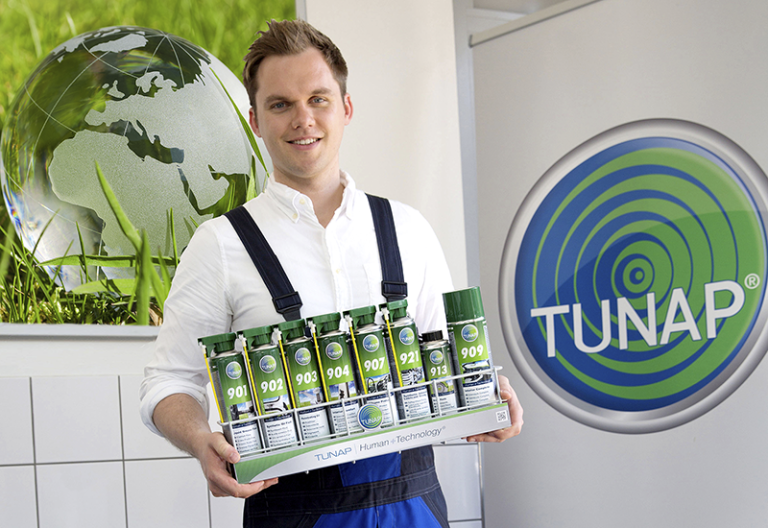 Make the Workshop World a Better Place!
TUNAP Human Technology® offers the perfect harmony between human needs and modern technology. Our newly developed range of daily-use maintenance products not only provide maximum effectiveness and functionality but pay special attention to users' health. Many workers will regularly handle maintenance and cleaning products throughout their working lives. And naturally want to do so with no impact to their overall health. We know that you view employee wellbeing as a priority. So why not provide your teams with the very best working environment – every day – with TUNAP Human Technology®.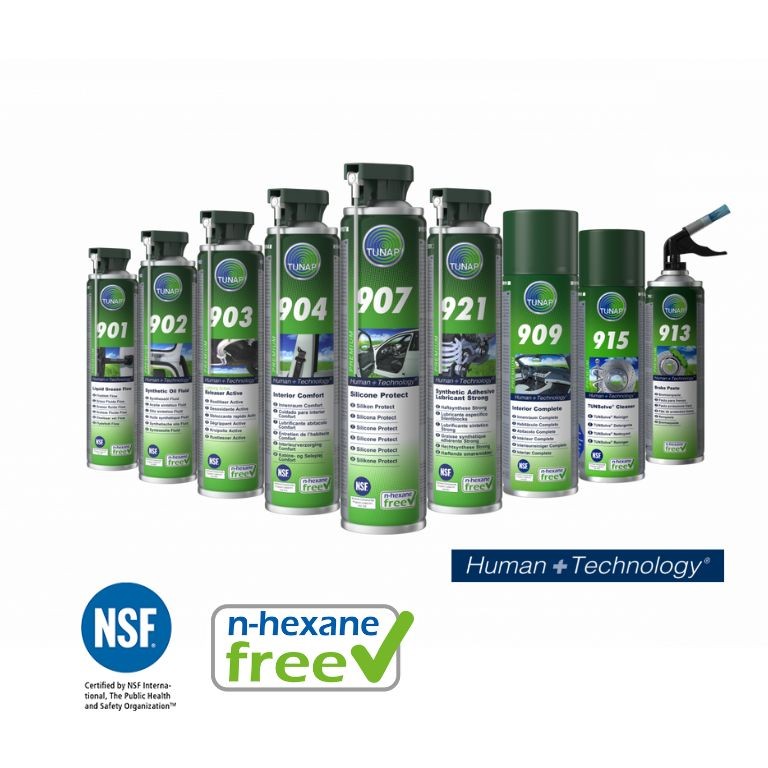 TUNAP HUMAN TECHNOLOGY ®
From rustproofing treatments to greases, oils, interior cleaners and brake maintenance, TUNAP Human Technology® offers the right dose of technology needed for fast and efficient car maintenance.
Human Technology® is superior quality with easy application, clean dosing, optimal spraying and short evaporation time.
Guaranteed free of n-hexane and fragrance, our Human Technology® range offers treatments in line with the health of your employees.
NSF certified, Human Technology® is subject to strict requirements. The proof, we produce this solution in food factories.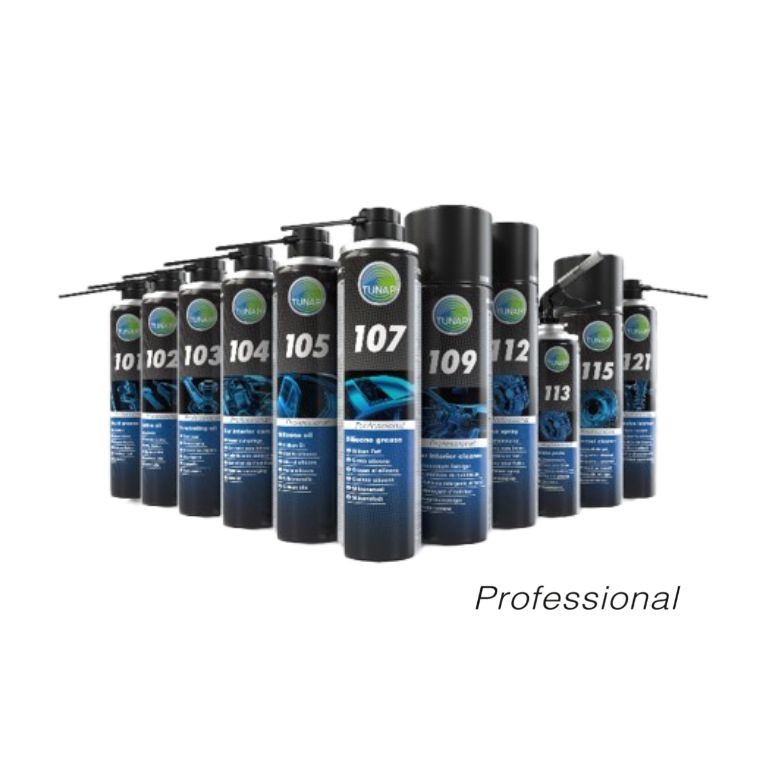 TUNAP PROFESSIONAL
Whether it is to clean, lubricate, protect, our Professional® range is the ideal partner for your workshop.
Simple to handle and store, Professional® is a high quality maintenance and cleaning line, ranging from rust remover, to interior cleaners and brake maintenance.
The range has been designed to be:
easy to use
own
with optimized atomization
and rapid evaporation